FORCE #1
NAME: Kiko (Piicats Family)
PETS' NAMES: Milk (female), Sakura (female), Pii (female cat), Mick (male cat)
EMAIL: piicats
URL:Piicats Family (English); Piicats Family (Japanese)
DESCRIPTION: I have two dogs and two cats. Kisyu-Inu(dog),whose name is Sakura, joined my family this spring. Four pets are very cute. And I introduce many seasonal changes in Japan to you.
Note: The 1st webring ANNANN joined. Don't miss Kiko's Japanese site if you can read Japanese.
---
FORCE #2
PET'S NAME: Molly or Dog/Gus/Thing/Blonde... (female)
EMAIL: goldendog16@yahoo.com
DESCRIPTION: A home page dedicated to wonderful, beautiful me! *Blush* I am a four year old golden retriever living in Tokyo, Japan. My dog pages feature really cute pictures, a Rainbow Bridge Memorial page and it is an absolute must for golden retriever lovers.
Note: The 2nd webring ANNANN joined. A very cute site about a very cute dog!
(I wonder why the 1st and 2nd webrings ANNANN has joined are both Japanese sites? I didn't do it for ANNANN on purpose. Maybe it's because ANNANN is a "Japanese" Spitz.....)
---
FORCE #3
NAME: Paul
PET'S NAME: Misha (female)
EMAIL: ringmaster@coolmutts.com
DESCRIPTION: Site #1 of the Cool Mutts Club ringsurf.
Note: The 4th ringsurf ANNANN joined. This Site has been Featured on Television twice, once in Canada and once in the USA, also a few mentions in newspaper and magazine articles in Europe.
---
FORCE #4
NAME: Belinda
PETS' NAMES (all cats): Teenye (female, 1984-2000), Buddie (female), Freddie (male), Joey (male), Bailey (male), Snyder (male, 1991-2000), shelbee (female), KC (male).
EMAIL: Belinda
DESCRIPTION: Our site is all about the kitties that own us, this page is for all of the wonderful causes we support, come on in the doors open just don't let the cats out!!
Note: The 5th webring ANNANN joined. Actually, Belinda got 7 webrings!
---

FORCE #5
NAME: Jan (Teacher/Ms. Janet Wall)
ASSISTANT TEACHERS: Buddy, Cody, Kelly and Trouper
EMAIL: jan@howtoloveyourdog.com
URL:How to Love Your Dog (A Kid's Guide to Dog Care, Training, Tricks, Riddles, Stories, Poetry and more!)
DESCRIPTION: If you love dogs, you've come to the right place! Whether you're preparing for a new dog or just want to have more fun with the dog you have, you'll find everything you need right here.
Note: Great site for dog lovers of all ages.
---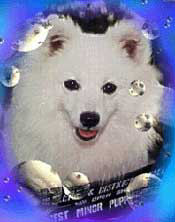 FORCE #6
NAME: Kacey
PETS' NAMES: Mulan (female), Michca (female), Torii (female)
EMAIL: Kacey Yates
DESCRIPTION: My site is dedicated to my Japanese Spitz - Mulan, Michca and Torii. They are companion dogs but that doesn't mean they don't know how to have fun.Yet they are the most beautiful breed. We are a new kennel in the making!
Note: We found Kacey's site while we were looking for Japanese Spitz sites. If you don't think our ANNANN is beautiful enough, visit Kacey's site and see how beautiful Japanese Spitz dogs can be!!!
---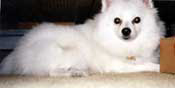 FORCE #7
NAME: Petros Leptos
PETS' NAMES: Beauty (female)
EMAIL: Petros Leptos
URL:The Japanese Spitz Website
Petros has launched the "preview" version of Dr. BEAUTY's site! Go there, tell Petros how you like it :)
DESCRIPTION: Beauty is a gorgeous 1.5 years old Japanese Spitz. Just look at her! Even ANNANN has to admit that Beauty's eyes are much bigger and brighter than ANNANN's!! Beauty's human Petros Leptos is a medicine student living in Athens, Greece. He is always eager to meet new dog lovers! If you'd like to know more about Beauty and Petros, send them an email!!
***Petros Needs Your Help:
Please take a close look at Beauty's photo. Have you noticed that the area underneath Beauty's eyes has turned red-ish due to substances contained in teardrops (or so the vet said anyway)? It bothers Petros alot and he needs your help. If you know what to with this problem, please be kind enough to e-mail Petros. Thank you!
Note: Petros is the writer of all articles in the "DR. BEAUTY SEZ" webpage.
---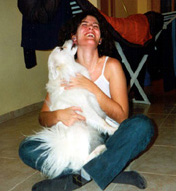 FORCE #8
NAME: Adela, Israel Olalla
PETS' NAMES: Urko
EMAIL: Israel Olalla
URL:Urko's humans are working on it...
DESCRIPTION: We met Urko in street about one year ago... we didn't imagine Urko was a "Japanese Spitz" but after visiting ANNANN home page... 3we became sure that this little "monster" is a JS...
Note: URKO's humans would like to meet people with Spitzs in Madrid or in Madrid Area. If you'd like to meet Urko and Urko's humans, you can drop them an email!
---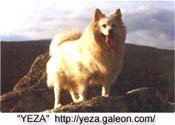 FORCE #9
NAME: Pati
PETS' NAMES: Yeza
EMAIL: yezasite@yahoo.es
DESCRIPTION: This website "El rincón de Yeza" is both in Spanish and English. Yes, SPANISH and English. Welcome in if you can read Spanish or English or both or neither. But who needs human languages anyway? Photos talk much better than words! If you like JS photos, this site is what you are looking for! Oh, their website is more like a JS gallery! Don't miss it :)
Note: This great website is more like a gallery!
---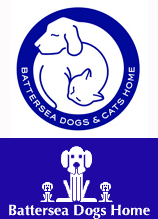 FORCE #10
NAME: The Dogs' Home In Battersea (in UK)
PETS' NAMES: Tyson, Tyler, Tia, Shana, Jazz, Jesky, Tyloe, Lester, Kiki, Sherry... etc-etc-etc.
EMAIL: info@dogshome.org
DESCRIPTION: Since 1860, people at "The Dogs' Home Battersea" have been doing their best to re-home stray dogs and cats. (Quote)"At Battersea Dogs Home no dog or cat suitable for rehoming is ever put to sleep... However long it takes."
Note: We found "The Dogs' Home Battersea" after watching a TV program about stray dogs at the National Geographic Channel. People at The Dogs' Home Battersea show us humans what we can do to help rehoming stray dogs and cats without limit.
---

FORCE #11
NAME: Mo and Carlos
PETS' NAMES:Clinton, Tuffa, Pody, Noodle, Pixel (cat), Clyde (rabbit), etc.
EMAIL: mo.swatek@dplanet.ch
URL:The Canine Situation In Spain
DESCRIPTION: Wanna know what's happened to abandoned pets in Spain? Be prepared when you see the photos... This K9 website is in English, German and Spanish.
Note: Mo and Carlos fell in love chating in the internet and got married the 30.October 99! Their pets have all been abandoned, now they are happy family members.
---

FORCE #12
NAME: MBz
PETS' NAMES:Rostam (Husky), Sultan (Japanese Spitz), Nephi (rabbit), Fatboy (turtle)
URL 1:CAMLLPM1
URL 2:Photo Albums by rostam112
Message Board:HUAKY CHAT II (They post under Momma's Boys or MBz)
DESCRIPTION: MBz lives with R.S.N.F. (Rostam, Sultan, Nephi, Fatboy) in Chicago, USA. MBz loves Rostam and Sultan so much that she often dresses them up, and then, she takes photos of her "Boyz", and then, posts the cute photos on web :)
Note: You want pet photos? Please go to their website. You want to talk about your dogs? Please go to their message board!
---

FORCE #13
URL:DER HUND - THE DOG - LE CHIEN
DESCRIPTION: This dog website based in Europe is all about dogs in German, English and French.
Note: We found many Japanese Spitz lovers here.
---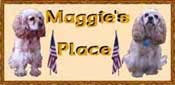 FORCE #14
NAME: Sofi
PETS' NAMES: Maggie
EMAIL: princessedza@hotmail.com
URL:Maggie's Place
DESCRIPTION: This page is dedicated to the best Cocker Spaniel in the world! Maggie is 4 years old, she was born on April 23, 1997. We got her when she was almost 2 1/2 months old, and she's been the baby of the house ever since. She's very smart and loving, she's a princess! A little lady! She loves tuna. But She'll eat almost anything. She's very obedient, and learns very fast! She loves to go for walks at the park, and it's crazy about the beach, but she'll go anywhere as long as she's with us...
Note: Maggie's website is super neat!!!
---

FORCE #15
NAME: "FUNDACION ALTARRIBA, AMIGOS DE LOS ANIMALES"
URL:FUNDACION ALTARRIBA, AMIGOS DE LOS ANIMALES
DESCRIPTION: "FUNDACION ALTARRIBA, AMIGOS DE LOS ANIMALES" is trying to help spanish greyhounds and other animals in Spain. This site is in Spanish, English, French, Italian and Catala.
Note: Let's help galgos (galgos=spanish greyhounds and other animals) and stop cruelty!!! And... No more bullfights, please!!!
---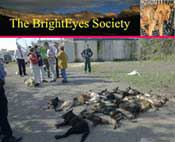 FORCE #16
NAME:"BrightEyes Society"
DESCRIPTION: THE ANIMALS IN THE REGION OF ANDALUSIA IN SPAIN NEED YOUR HELP AND PROTECTION !
"BrightEyes Society" is a fully registered and legal charity working for the animal rights in Andalucia in the south of Spain.
Note: One more K9 website in English concerning the canine situation in Spain. How can Spanish people be so cruel to dogs while they call Spain a "civilized" country??? Just don't get it.
---
FORCE #17
NAME: Kelly
PETS' NAME: Peachy (Pomeranian)
EMAIL:peachy@thedevildog.com
URL:The Devil Dog!
DESCRIPTION: Devil Dog, Peachy, Psycho Clown, The Insane Bee I go by many names... all invoke fear!
Note: This site is built for dogs and cats and other animals who deserve our respect and love. You must try the "voice" links, they are fun and funny :)
---

FORCE #18
NAME: Mona Tertnes Hermansen
PETS' NAME: Anastasia and her daughter Alexandria (Japanese Spitz) and 5 German Shepherds.
EMAIL:kennel-moneva@meland.online.no
URL:Velkommen til Kennel Moneva's Japanske Spisshunder
DESCRIPTION: My name is Mona Tertnes Hermansen, I am 39 years of age and my occupation is in health care. My husband's name is Per Hermansen and we have a daughter, Christine, who is 21 years old. We live just outside Bergen, on the west coast of Norway...
Note: Mona graduated as instructor Stage 1 in 1995, her kennel website is in Norwegian and English.
---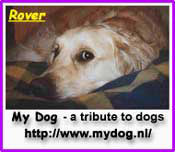 FORCE #19
NAME: Joanne
PETS' NAME: Rover
EMAIL:mydog@home.nl
URL:MY DOG - a tribute to dogs
DESCRIPTION: There are over 500 pictures with their own stories. All pictures sent by the owners. Over 60 countries worldwide.
Note: Beware, you will be surfing for more than One Hour to see them all! .
---

FORCE #20
NAME: Peter Banks
EMAIL:info@irishdogs.ie
URL:irishdogs.ie
DESCRIPTION: The irishdogs team want to promote responsible ownership of dogs in Ireland. They also want to be able to make sure that all animals (particularly dogs) have a happy and stable home that they can live in. Have a look at the Lost and Found as well as the Puppies page to see if you can either adopt a dog or even if you have one for sale...
Note: They got a Discussion Forum for dog people to air their views and comments.
---
FORCE #21
NAME: Takashi Ito
EMAIL:ito@dogmark.net
URL:www.dogmark.net
DESCRIPTION: "Cool Dog Site of the Day" started in April 1994 introducing Cool Dog Site everyday. Visitors are from more than 68 countries around the world. The selected Cool Dog Sites are more than 2200 which you can visit in the archives pages. "dogmark.net Cool Dog Site of the Day" was received many awards and also introduced in several magazines like "FIDO" in Sweden, " DOG FANCY" in USA, and a book published in Taiwan introducing webpages of the world. We have two regular essays by women in NY, which are "A DOG'S LIFE IN NYC" by Ms. B.L. Ochman and " Homeopathy for Dogs"by Dr. Jill Eliott. There are more contents you can really enjoy in our site.
Note: It's our honor to be selected by "Cool DOG Site of the Day".
---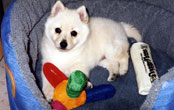 FORCE #22
NAME: Lisbeth K.
EMAIL:dejondeforschipperkes@bigpond.com
URL:http://groups.msn.com/schipperketalk/
and
http://groups.msn.com/dejondeforschipperkes/
DESCRIPTION: TASSIE's human Lis would really enjoy communicating with other Spitz breeders and, indeed, would like to hear from someone in South Australia.
Note: Lis is also working on one more non-canine website called "The Pyramid of Peace", a non-religious spiritual community group where all those seeking the opportunity to communicate with people of like-mind. Worth checking out!
---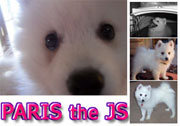 FORCE #23
NAME: Hilary Ellis
PETS' NAME: Paris
EMAIL:paristhepuppy@msn.com
URL:http://www.freewebs.com/parisspitz/index.htm

DESCRIPTION: Thank you for visiting Paris the Japanese Spitz's site. This is a family webpage dedicated to the Japanese Spitz breed and dog lovers everywhere. To find out how we came to get Paris, click the link that says "Paris's Story". To learn more about the breed, click the link that says "The Breed". And if you want to see some links, visit the page entitled "Links"...
Note: Hilary has just begun to build Paris a JS website. It takes time and hard work to complete it, check this website regularly, I think you'll find new things there every other day :-)
---

FORCE #24
NAME: Terri
EMAIL:webmaster@crazyforkitties.com
URL:http://www.crazyfordogs.com/

DESCRIPTION: The theme for this site is Celebrating Your Dog. So I hope to meet all your dogs as the weeks go by...
Note: Many good stuffs gathered in one website for all dog people!
---
FORCE #25
DESCRIPTION: Welcome To Dogster, Where Every Dog Has A Webpage! Dogster supports the humane, caring and responsible ownership of all pets, all of the time.
Note: Dogs, dogs, dogs... ANNANN got a webpage here http://www.dogster.com/pet_page.php?j=t&i=163292. Will get our future dog a webpage too.
---
FORCE #26

NAME: Alexandre and Demetrio
PETS' NAME: Kako and Jake
EMAIL:kakoejake@brturbo.com.br
DESCRIPTION: Ol? amigo internauta!
Que bom recebermos sua visita!!
Somos estes c?ezinhos que voc?s est?o vendo nas fotos a? em cima...
Nossos pais fizeram este site para que n?s pud?ssemos fazer novos amigos e dividir com voc?s um pouco das nossas vidas!!
Note: Website in Portuguese... But Kako and Jake's beautiful photos speak international language!!!


---
It's ANNANN's honor if you link her website to yours! Here's ANNANN's banner & HTML fragment: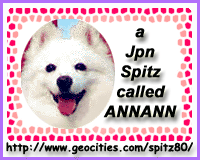 (Of course you still can add ANNANN's URL to your links WITHOUT pasting her banner onto your links page.)
<!--begin A JAPANESE SPITZ DOG CALLED ANNANN-->
<A
HREF="http://www.geocities.com/spitz80/">

<IMG
SRC="http://www.geocities.com/spitz80/linkbanner2.gif"

ALT="A JP Spitz dog called ANNANN"
BORDER=0></A&gt
<!--end A JAPANESE SPITZ DOG CALLED ANNANN-->

_/_/_/_/_/_/_/_/_/_/_/_/_/_/
_/_/_/_/_/_/_/_/_/_/_/
_/_/_/_/_/_/_/ <!!!SAVE STRAY DOGS IN TAIWAN AND AROUND THE WORLD!!!>

Question:
Do you know the fact that there are more than two million (2,000,000) stray dogs in Taiwan, while Taiwan has only an area 16 times smaller than France?

...If you would like to know what's happening to stray dogs in Taiwan;

....If you would like to help saving stray dogs in Taiwan;

.....If you would like to adopt stray dogs in Taiwan;

Please go to our "Save Stray Dogs In Taiwan" webpage:




And please also visit these K9 websites around the world: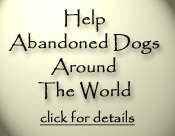 <!!!SAVE STRAY DOGS IN TAIWAN AND AROUND THE WORLD!!!>


P.S. Turn on your speakers if you love music as much as ANNANN does, and if this noisy midi song doesn't bother you.....
This song is "MARCIA TRIONFALE" from Aida.
"A SPITZ CALLED ANNANN"
*This is a no-kill non-profit canine website established on June/02/Y2K.
**Copyright © 2000 All ANNANN's photos appear on this website belong to ANNANN & CHEN. Always ask ANNANN & CHEN for permission before you use ANNANN's photos.
***Copyright © 1999, 2000 All 3D graphics and animations appear on this website are free samples provided by
www.animfactory.com


---